Join #DieCancerDie on social media! Here are some tools to get you started.
Letter-sized signs
Print out a sign and personalize it with your person's name. Hold it up, take a photo, and share it.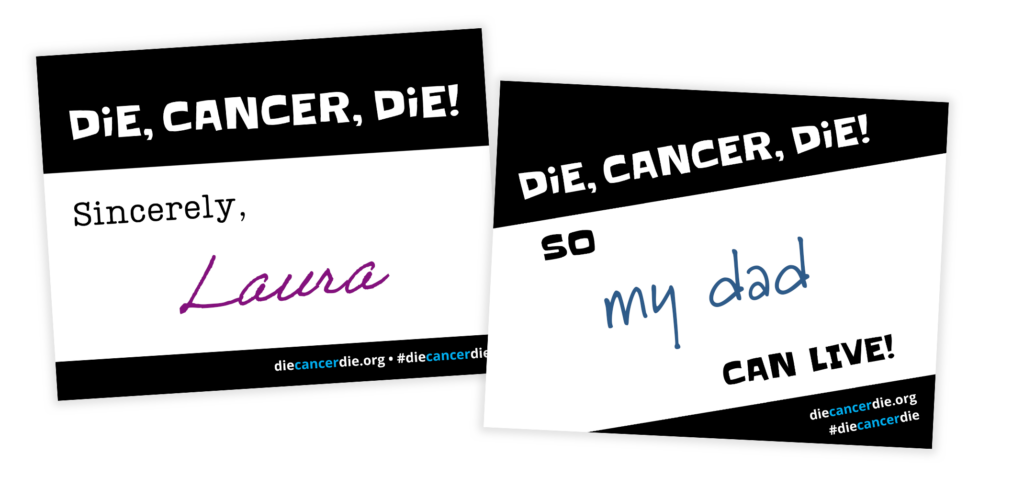 Social media graphics
Personalize and share on social media.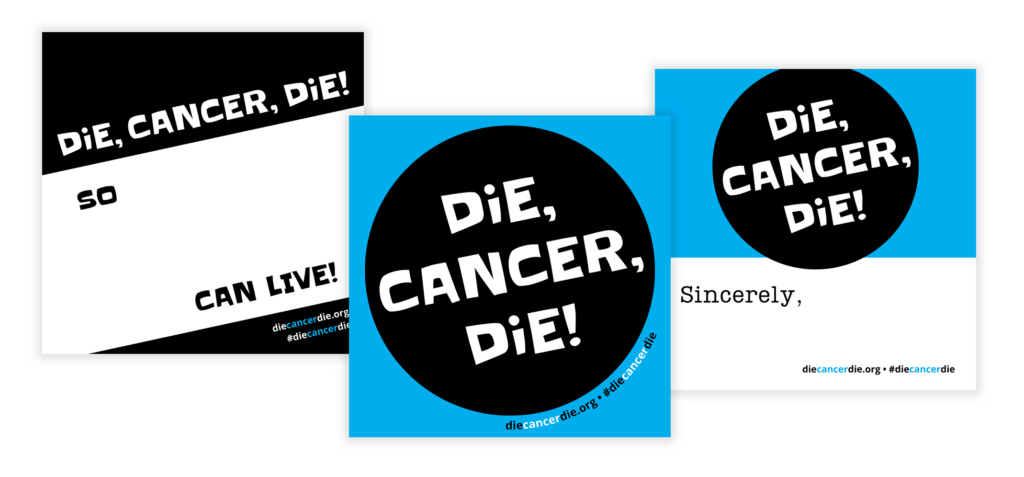 Social media profile frames
Add your photo and upload as your social media profile image.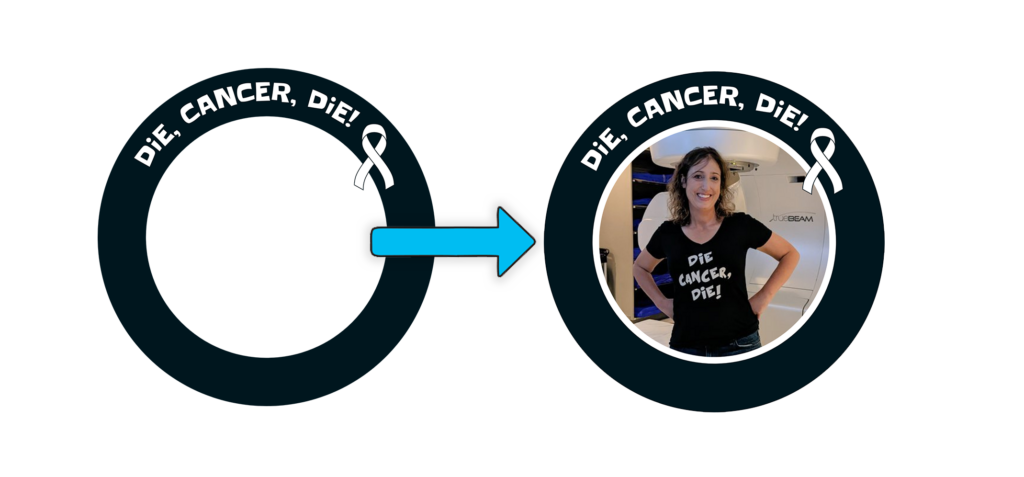 Make them your own
Canva templates
Canva is a free-to-use online graphic design tool. Click a button below to open a template that is easy to edit with your own names or photos.
Just save your personalized copy, download, and use as you see fit!
Download a zip file
Download, unzip, select a file, and use your own software to add text or photos. (You can also just print the signs and write on them.)
Support your favorite cancer org
The Die, Cancer, Die! artwork is available for those who would like to create a custom shirt of their own OR fundraise for a cancer organization. (This design is not to be used for profit.)
The zip file contains a PDF (with fonts outlined) as well as an Illustrator file.
(If you just want to buy a shirt and don't want to make your own, you can do so through my fundraiser.)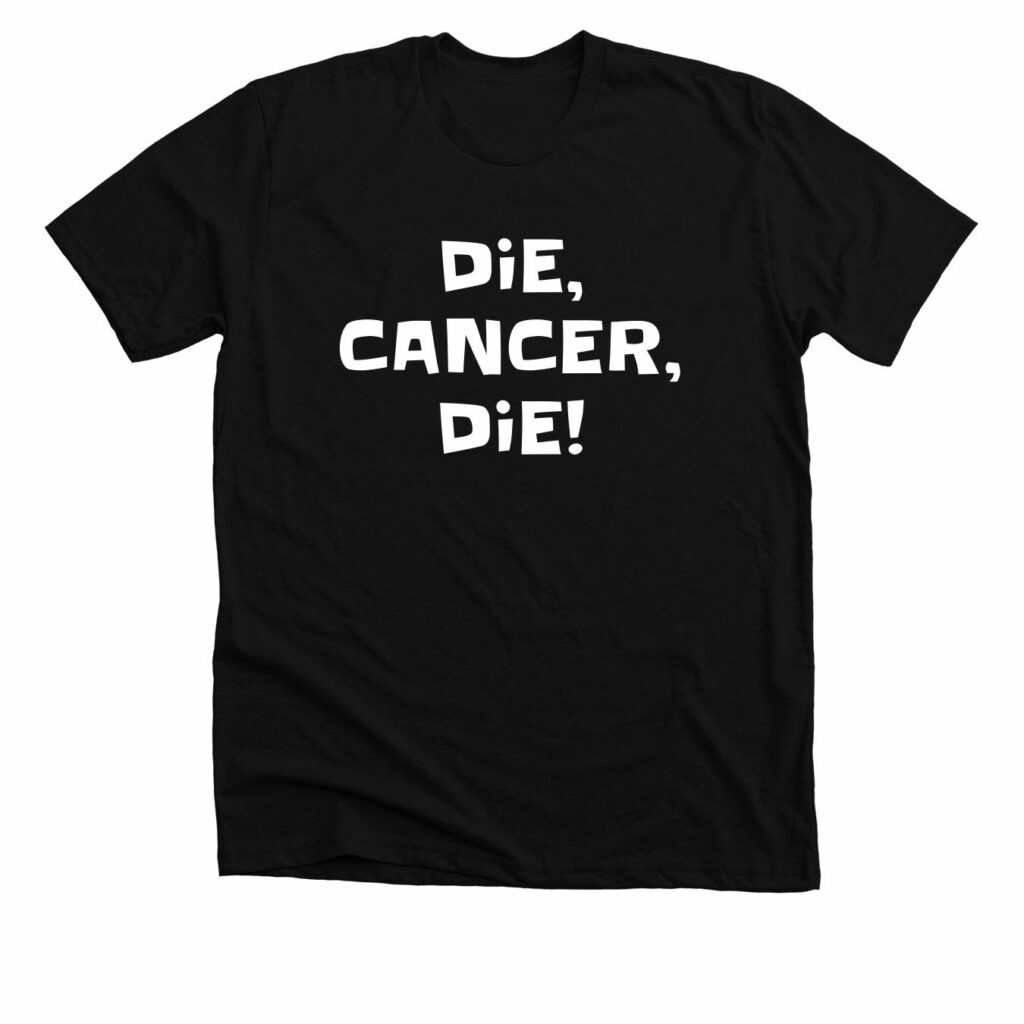 Alert your local press
Ask your local media to cover the #DieCancerDie story! Download a press kit with a sample media alert, pitch email, press release, and talking points.